The Footlogix unique, groundbreaking Dermal Infusion Technology®, along with its scientific formulation, enables active ingredients to penetrate faster and deeper into troubled skin of the feet. With results seen in a mere few days, from eliminationg simple dryness to addressing more severe conditions resulting from Diabetes, Footlogix has been clinically proven to perform.
Trusted by millions of feet in over 30 countries, Footlogix Pediceuticals® have provided the healing solutions demanded by renowned professionals and their clients around the globe!
At Pickering Foot Clinic we offer:
Moisturizing Solutions
DD Cream Mousse
Daily Maintenance Formula
Very Dry Skin Formula
Cracked Heel Formula
Anti-Microbial Solutions
Peeling Skin Formula
Rough Skin Formula
Nail Tincture Spray
Speciality Solutions
Cold Feet Formula
Sweaty Feet Formula
Tired Legs Formula
Foot Deodorant Spray
Shoe Deodorant Spray
At Home Pedicure Products
Foot Soak Concentrate
Exfoliating Seaweed Scrub
Massage Formula
Double-sided Foot File
Formula 3®Antifungal — The Preferred Effective Treatment of Athlete's Foot and Ringworm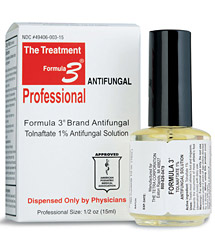 For over 50 years, the FDA has approved the use of tolnaftate for the treatment of athlete's foot and ringworm. Tolnaftate is the active ingredient in Formula 3® Antifungal.
The treatment is effective as a result of Tetra's invention of oil-soluble tolnaftate. Formula 3® was the first product available to patients utilizing this formulation which includes
natural jojoba oil. The jojoba oil is quickly absorbed by the skin, which delivers the tolnaftate directly to the infected area.
Because jojoba is virtually identical to sebum — the oil people's skin produces naturally– the tolnaftate in Formula 3® Antifungal quickly and effectively penetrates the skin, speeding healing to the infected areas.
Clean Sweep™ Antimicrobial Shoe Shield™

Eliminates 99.9% of Odor-Causing Bacteria and Fungus On Contact
Use Clean Sweep™ daily for a safe, all natural, way to kill bacteria and neutralize causes of shoe odor.
Clean Sweep™ is a clear, flexible antimicrobial micro-coating that works inside the shoe.
Non-toxic
Hypoallergenic
Environmentally safe
Contains no fragrance or colors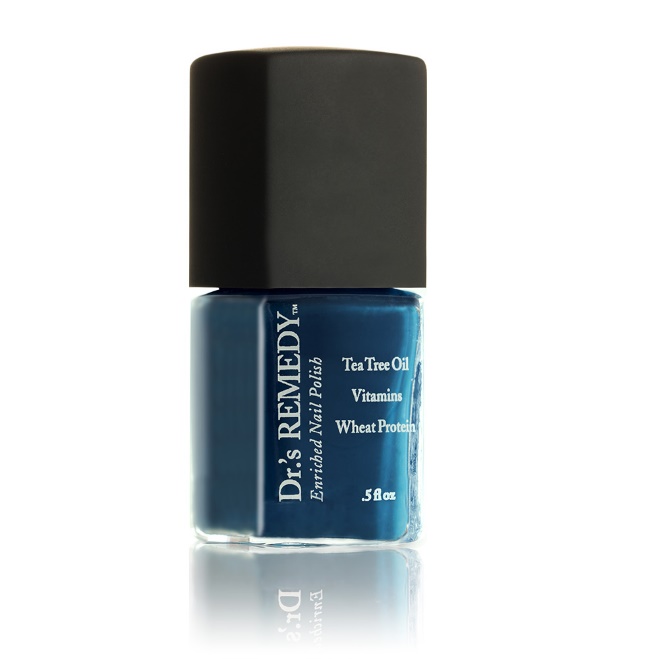 Dr.'s REMEDY Nailpolish
Dr.'s REMEDY offers over 30 different shades of nail color along with nail care products such as base coat, top coat, cuticle care and a nail hydration. Each product is infused with a special blend of ingredients selected by Dr. Cirlincione and Dr. Spielfogel. This blend includes: wheat protein, tea tree oil, garlic bulb extract and lavender. Dr.'s Remedy products do not contain formaldehyde, formaldehyde resin, toluene, camphor or pthalates or DBP. Dr.'s REMEDY is the best alternative to traditional nail polish.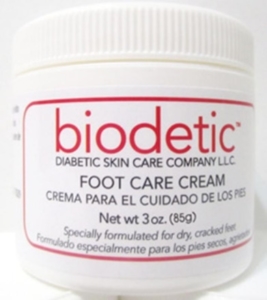 For people who have been living with diabetes for years, proper foot care is essential. Long-term diabetics are more susceptible to nerve damage called diabetic peripheral neuropathy, especially if they allow their blood sugar to remain high for a long period of time. The most common areas affected by diabetic peripheral neuropathy are the legs and feet. Peripheral neuropathy symptoms are tingling, numbness, burning and pain. Long-term numbness can cause a lack of feeling or sensation in the feet which can become permanent, so injuries to the feet go unnoticed until they are a much more serious problem. By taking care of one's feet and practicing proper skin and foot care there is less chance of small foot problems progressing to more serious conditions.
Biodetic™ foot cream help people take better care of their feet so they may not progress to more serious foot complications. Biodetic™ is a highly emollient cream and successfully proven agent designed specifically to improve the appearance of dry and cracked skin. One or two daily applications, rubbed in well, will replenish the skin's natural moisture resulting in smooth healthy looking feet.
Anodyne Diabetic Shoewear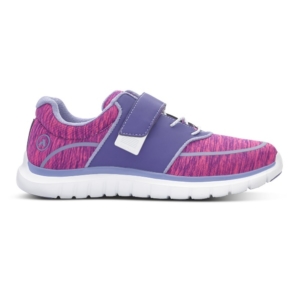 With Anodyne, you genuinely want to wear your shoes. The materials used and designers have succeeded in bringing you a product that will effectively address both your aesthetic desires and comfort needs.
Comfort
Light Weight Outsole – all day comfort, increased durability
Padded Collar – an alternative to leather, our collars prevent possible irritation where the material meets your ankle
Padded Tongue – prevents foot slippage and ensures proper fit
Lining – we've designed all styles with the absolute minimum number of seams. By avoiding excess seams, you lower the risk of possible irritation and complication.
Protection
No Metal – metal can often irritate and damage the skin, and in rare cases, sewing needles and staples may accidentally be left in shoes and, in turn, cause serious damage. Recognizing this potential hazard, we've circumvented any such exposure by eliminating absolutely all metal components from our shoes. In addition, every pair of shoes is run through a metal detector prior to shipping.
Antimicrobial Treatment – in order to ensure our shoes are 100% hygienic, we spray the inside of every pair with our proprietary, Anti-microbial Protectant before shipping. This 100% natural, anti-fungal and anti-microbial process naturally reduces 99.9% of germ, virus, and bacteria exposure.
Precautionary Components
Each of the following shoe components, carefully incorporated into each design, help maintain the durable structure of the shoe while protecting the feet and preventing potential injury.
Extra Depth – accommodates for swelling, and placement of orthotic/insert (5/16 in extra depth)
Protective Toe Box – protects toes
Shank – adds extra support to arch area of shoe
Heel Counter – provides maximum foot support by cradling the heel to reduce over-pronation and prevent heel slippage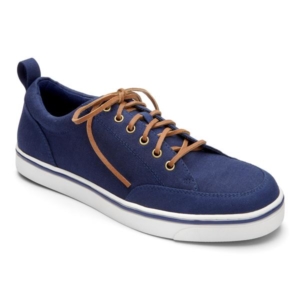 Orthaheel Technology
All shoes come with trusted orthotic technology built right inside. This Orthaheel Technology is designed to provide you with proper alignment, which can help reduce common aches and pains by aligning you from the ground up.
Elevated Support Technology
Vionic's Elevated Support technology helps you walk and stand in comfort throughout the day – even in heels and wedges.
-Features ENHANCED CUSHIONING under the metatarsals for ball-of-foot support
-Makes full contact with the arch of your foot, which EVENLY DISTRIBUTES PRESSURE
-Offers a deep heel cup, enhancing overall stability
Vionic's Contoured Sandals Offer Substantial Benefits      A recently released peer-reviewed study reveals that Vionic contoured sandals are comparable in effectiveness to our best-selling pre-fabricated orthotics in the short-term treatment of heel pain. The same study also shows that Vionic contoured sandals offer more effective relief for heel pain sufferers than standard flat flip flops. The results of this groundbreaking study show that Vionic sandals effectively alleviate heel pain.
Recommended For
Prolonged sitting and standing
Flying and travel
Exercise and recovery
Minor to moderate swelling in the feet and ankles
Minor to moderate varicose veins
Relief from plantar fasciitis discomfort
Simcan pioneered the development of a unique line of sock brands that addressed the needs of those with the most sensitive foot issues. Simcan socks are knit using only the best in available hosiery technology, premium blends of natural and high tech fibers, and sophisticated quality assurance procedures.
All Simcan Branded Socks are endorsed by the Canadian Podiatric Medical Association, Canada's leading organization of foot care specialists.
Phone: 905-837-2727 | Email: info@pickeringfootclinic.com | Address: Suite 204, 1105 D Kingston Road, Pickering, ON L1V 1B5
Hours of Operation:
Sunday: CLOSED
Monday: CLOSED
Tuesday: 9:30 am – 7:00 pm
Wednesday: 9:30 am – 5:30 pm
Thursday: 9:30 am – 5:30 pm
Friday: 9:30 am – 1:30 pm
Saturday: 10:00 am – 4:00 pm